Case Study
Whirlwind Steel
Metal building manufacturer shifts traditional advertising budget to inbound marketing and generates a 20x increase in organic traffic, 25x increase in lead generation and 40% revenue growth.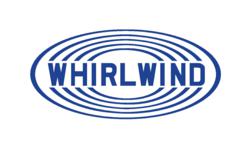 What We Did
Search Engine Optimization (SEO)
Content Marketing
Lead Generation
Pay Per Click (PPC) and Display Advertising
Marketing Automation / Analytics Software
Radio Advertising
The Results
2001%
Increase in organic traffic to the website
2483%
Increase in leads generated by marketing
40%
Revenue growth over an 18 month period

"Bonafide has helped us take advantage of all the opportunity the web has to offer and continues to innovate on our behalf every day. We've seen tremendous growth in our presence online, our leads and most importantly, our revenue."
About Whirlwind Steel
Since its founding in 1955, Whirlwind Steel Buildings, Inc. has grown to become one of the industry's largest family-owned metal building and components manufacturers. With four manufacturing facilities across the country, Whirlwind specializes in comprehensive building solutions for the residential, commercial, industrial and self-storage markets.
Goals / Challenges
With nearly 60 years of satisfied customers to its name, it was no surprise that Whirlwind did plenty of repeat business – but the company wanted to do more to attract new customers, including end users. Much of Whirlwind's advertising budget was spent on print and trade shows, leaving limited resources available to expand its web presence.
While Whirlwind executives were intrigued by the idea of online marketing, they lacked the in-house staff to fully explore their options. As a result, their site received limited web traffic while they received little new business – something they needed in a recession era where tight budgets were on everyone's minds.
The Process / The Solution / What We Did
After teaming up with Whirlwind, Bonafide quickly developed highly targeted customer personas to better reach their audience. We then ramped up their SEO efforts – optimizing the website with lots of informative content to help them get found by more of their ideal customers. To improve their lead generation, we worked with Whirlwind and various third parties to help develop an innovative quick quote generator that lets new prospects gauge the cost of their buildings in real time.
We also launched a new blog packed with industry news, educational tips and downloadable eBooks to engage customers and prospects alike. These new features were tied to a robust marketing and analytics platform with extensive reporting capabilities to give Whirlwind a clear picture of where their new traffic was coming from.
Results/ How It Worked
The results were clear, and new leads quickly turned into new customers. Over time, our efforts generated 20x more traffic and 25x more leads for Whirlwind – along with over $352 million in orders quoted via the online estimating tool since its launch. Revenue climbed steeply – by over 40% in an 18 month period – making Whirlwind one of the fastest-growing companies in the industry.