Case Study
Migraine Relief Center
Medical practice startup invests in a comprehensive inbound marketing strategy and generates a 39x increase in traffic, 33x increase in lead generation and opens new treatment facilities in 3 major cities.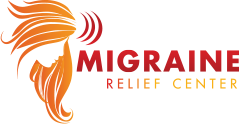 What We Did
Search Engine Optimization (SEO)
Content Marketing
Lead Generation
Social Community Building
Online PR
Infographic Creation
Pay Per Click (PPC) Advertising
Marketing Automation / Analytics Software
The Results
3925%
Increase in overall traffic to the website
3305%
Increase in leads generated by marketing
3X
New locations opened in major markets

"100% of our marketing is done on the internet and we trust Bonafide to handle all of it. I am thoroughly impressed and grateful for what they've been able to do for my practice. Our growth has been phenomenal and we owe it all to them."
About Migraine Relief Center
Migraine Relief Center was founded by Doctors Mark and Chris Khorsandi, two board-certified surgeons committed to treating migraine headaches through an innovative form of surgery. They knew their patented M.I.S.O.N.™ and M.I.G.O.N.E.™ procedures could help patients overcome the pain and debilitation of chronic migraine – but they had to start by growing their business.
Goals / Challenges
As a new practice, Migraine Relief Center had no patients or industry recognition to trade on. They came to Bonafide for help implementing a marketing campaign that could get their name out there – and bring new patients through their doors.
The Process / The Solution / What We Did
To help Migraine Relief Center gain recognition – and generate some much-needed cash flow – we implemented a content-driven campaign to attract customers to their website. We created and published a wide array of informative articles, blog posts, infographics and eBooks to educate prospects and generate leads.
In addition, we created a vibrant social media community around the brand where patients could share their issues and treatment ideas. Robust SEO and PPC campaigns attracted new prospects online, while our use of remarketing technology helped draw existing leads back to the site. Finally, our close loop analytics let us clearly identify the source of Migraine Relief Center's new traffic – so they could continue to grow their business with every new visit.
Results/ How It Worked
Our integrated marketing approach helped Migraine Relief Center increase their website traffic by 39x and generate 33x more leads – but that wasn't all. With the added cash flow that accompanied the growth of their patient base, the Khorsandi brothers successfully expanded their Houston practice to the lucrative Dallas/Fort Worth, Las Vegas and Beverly Hills markets, as well. They're well on their way to effectively ending the suffering of migraine sufferers around the country – and their path to success started when they teamed up with Bonafide.